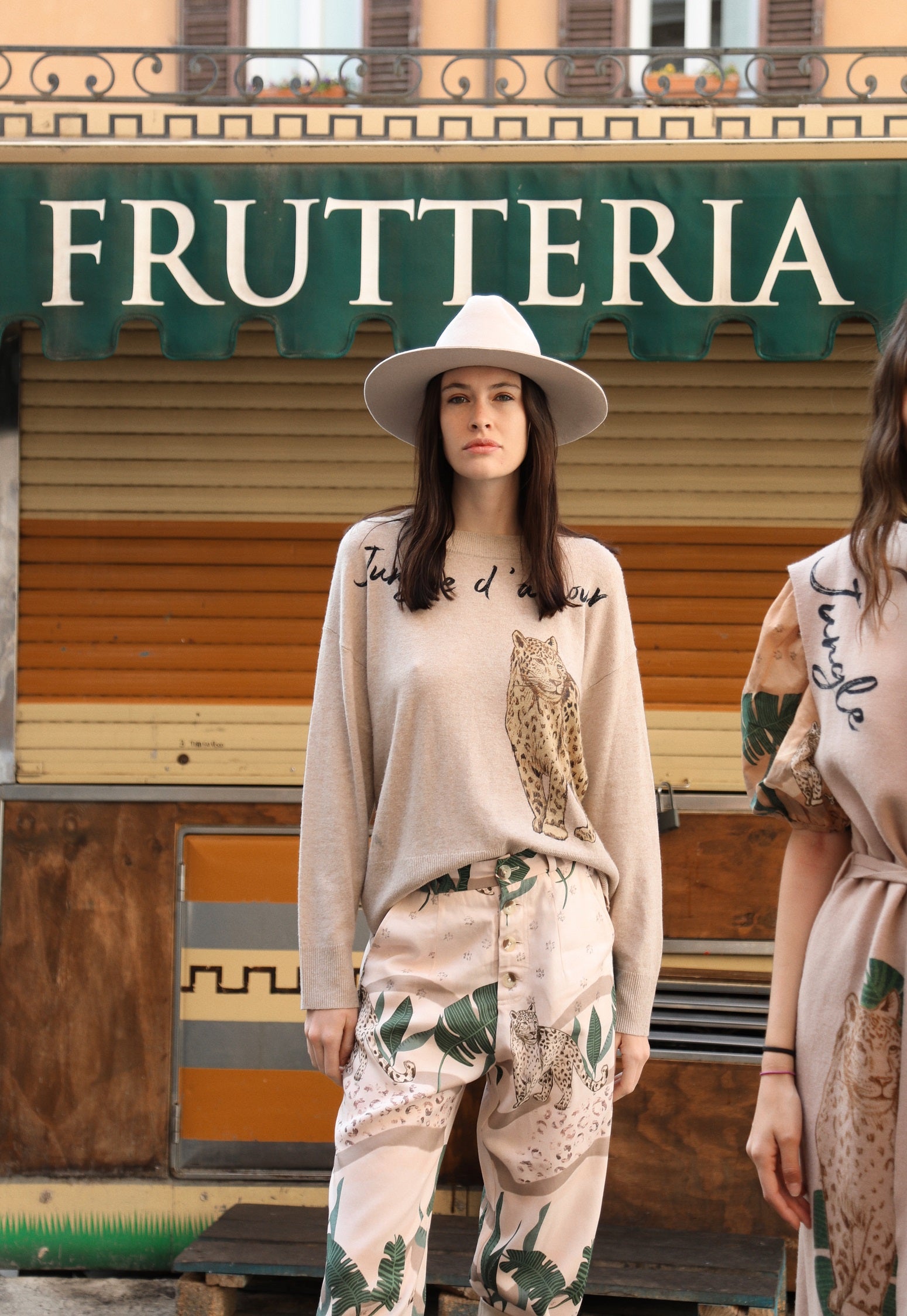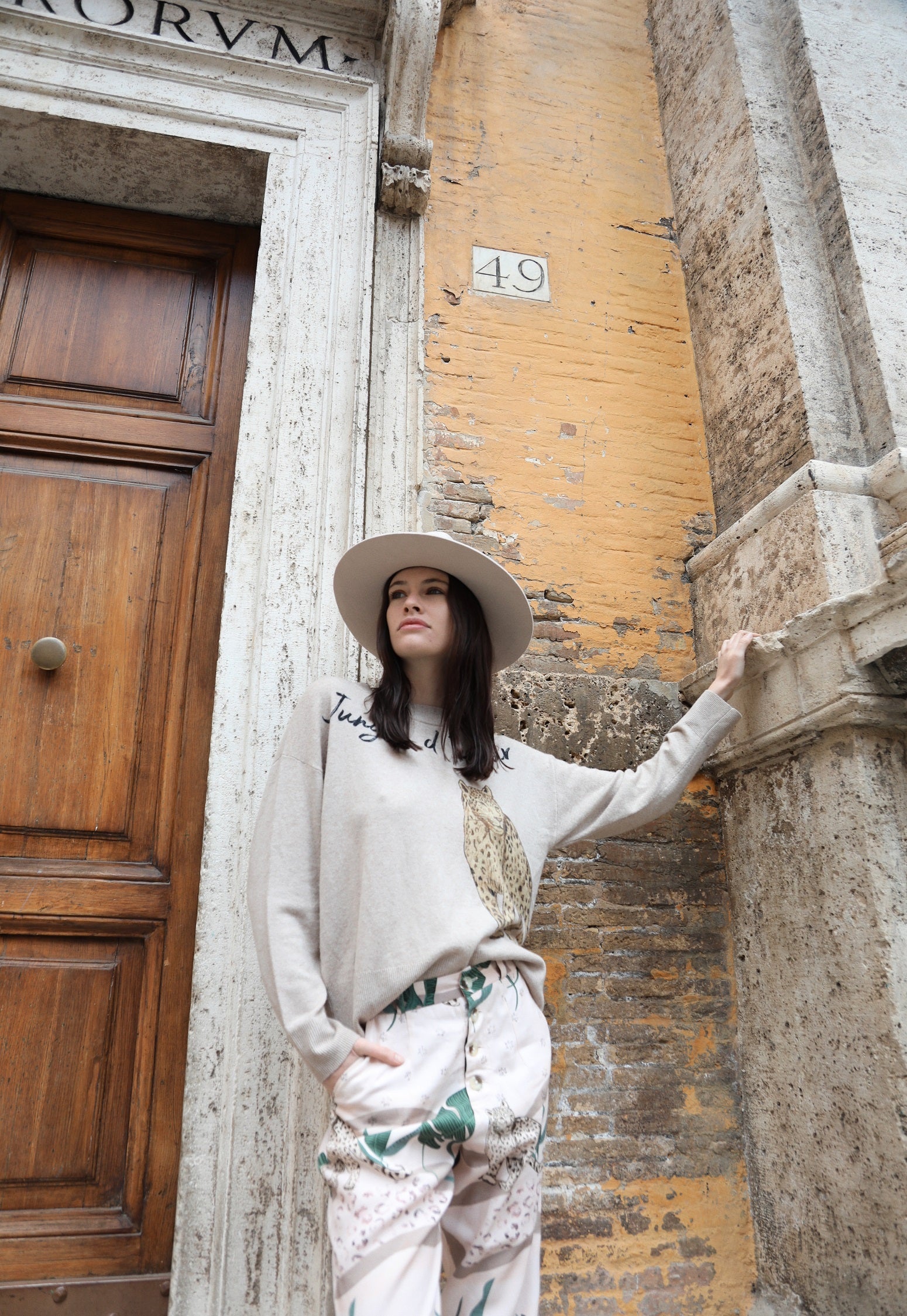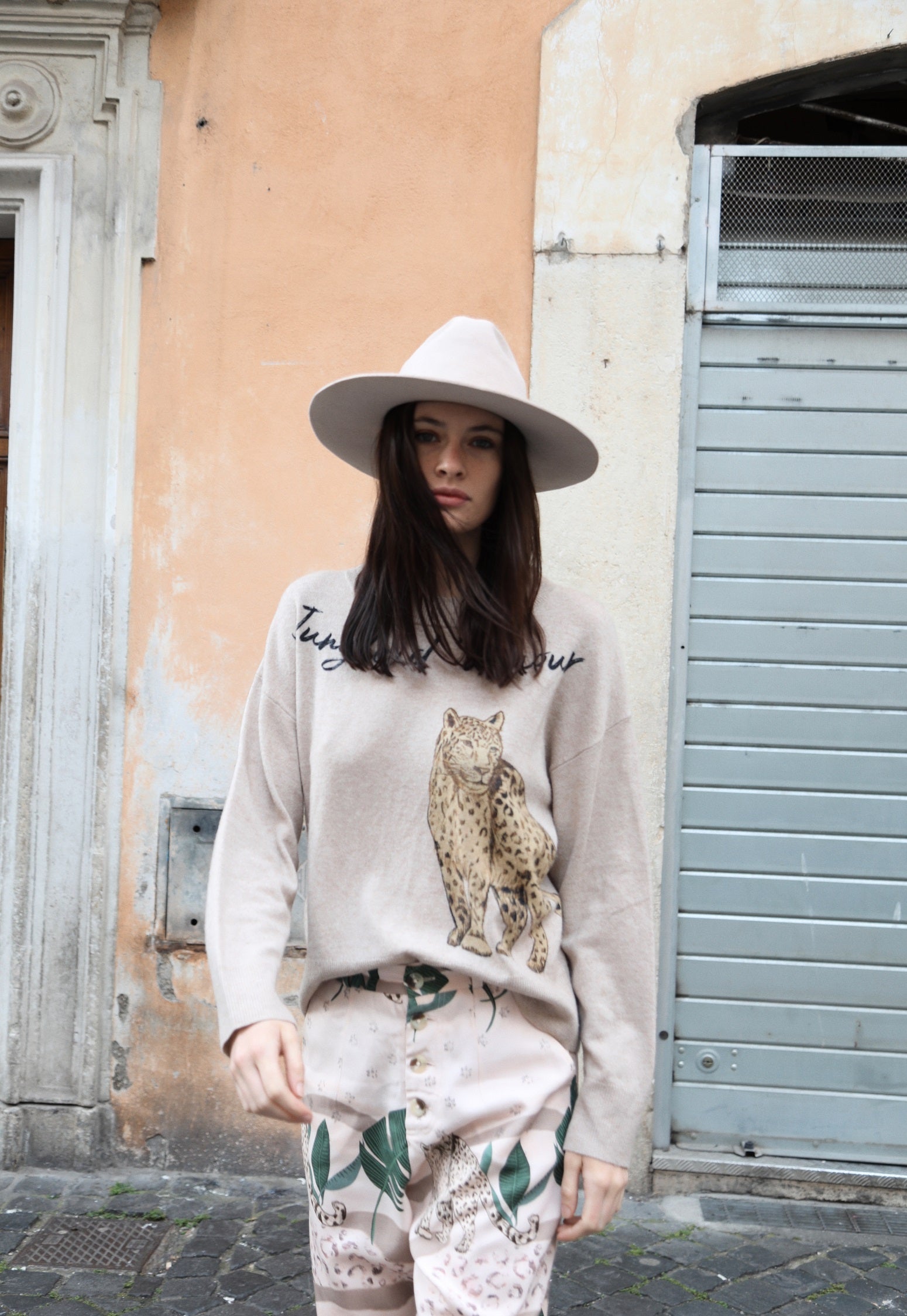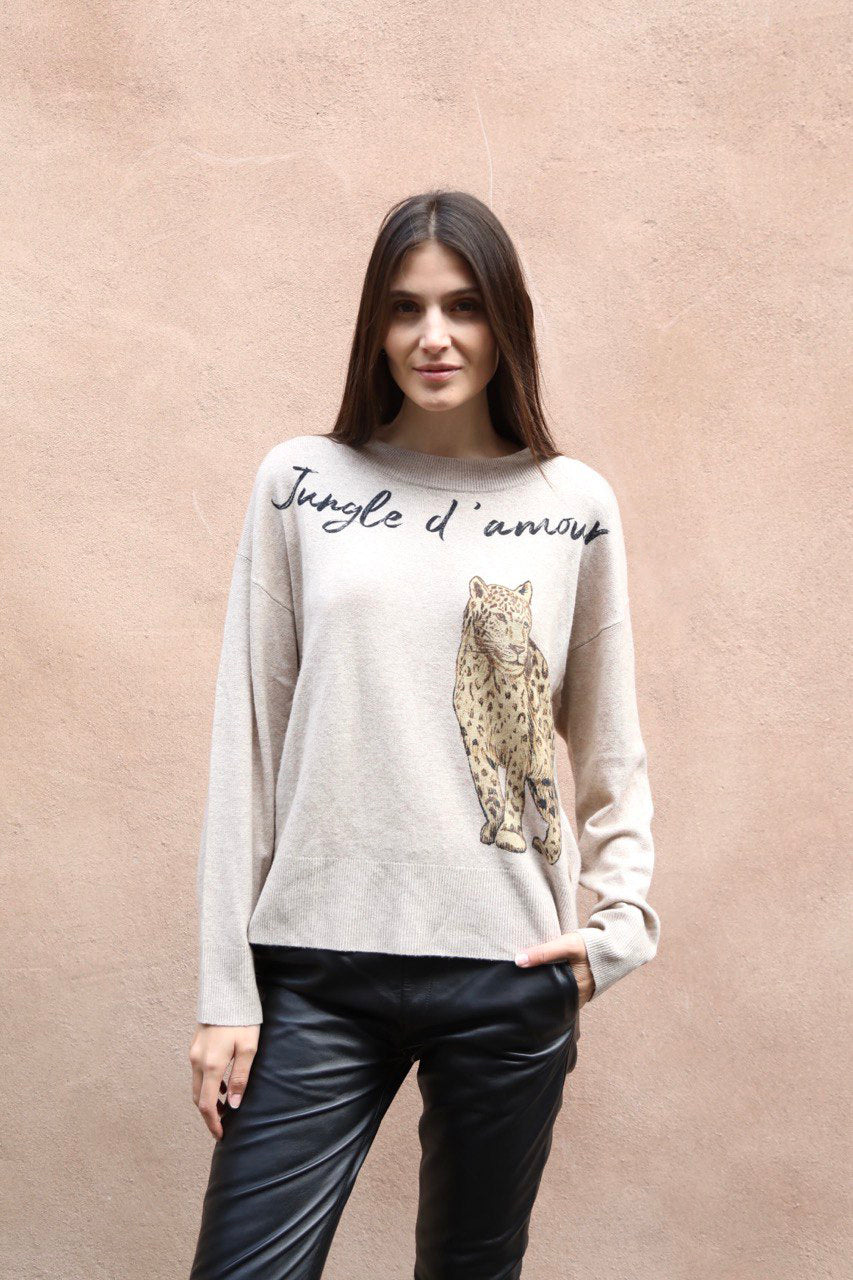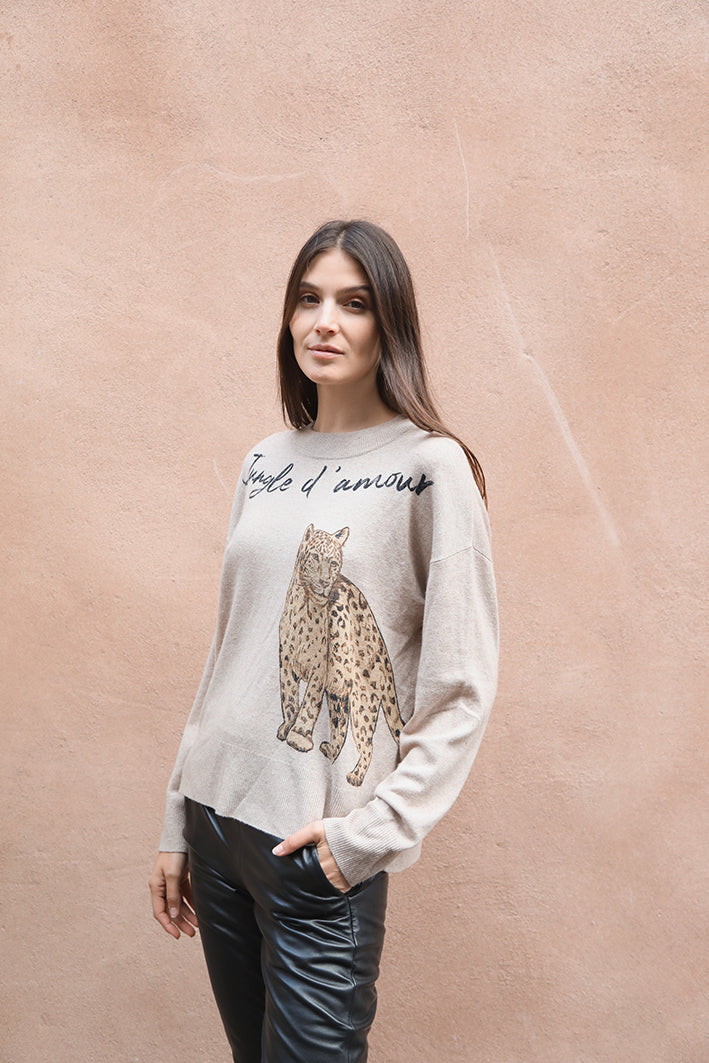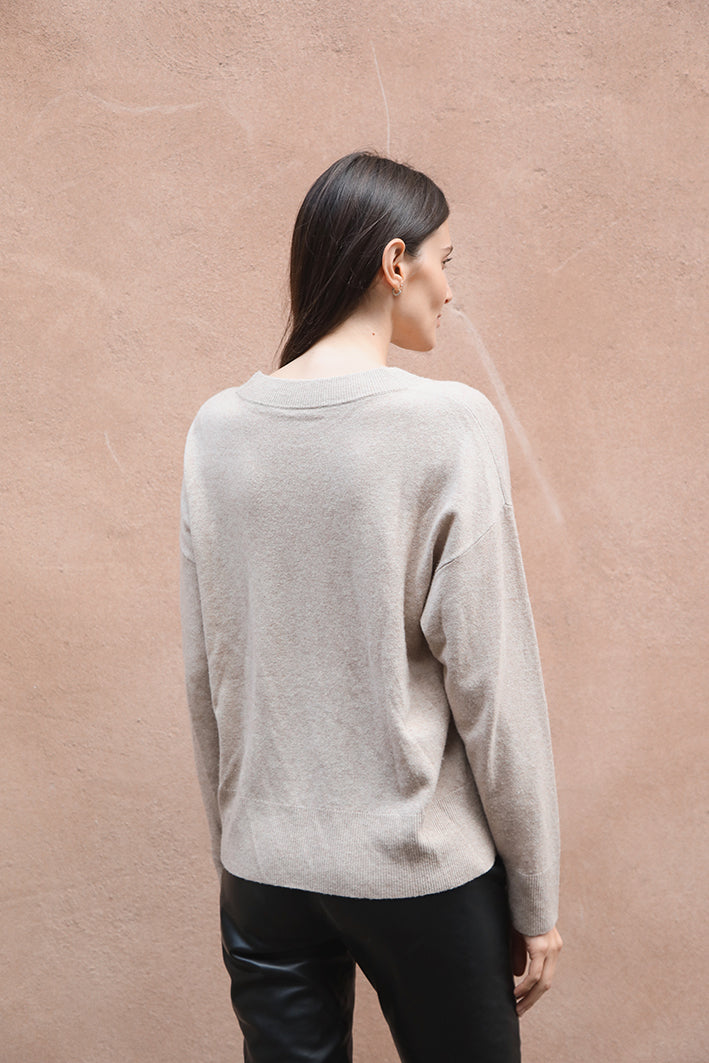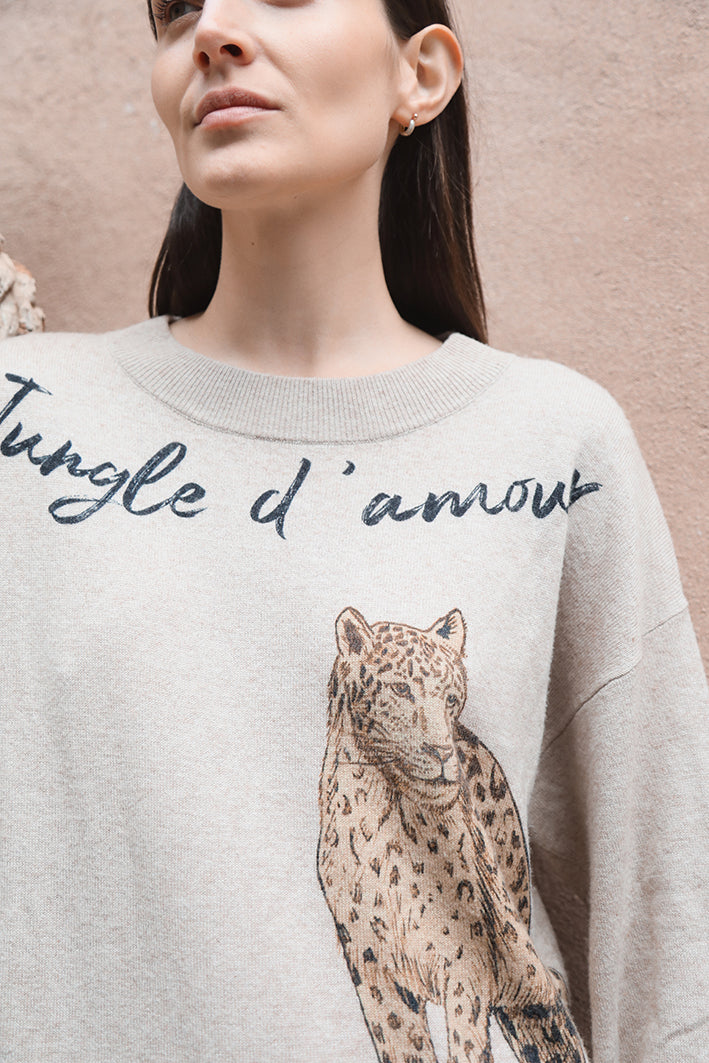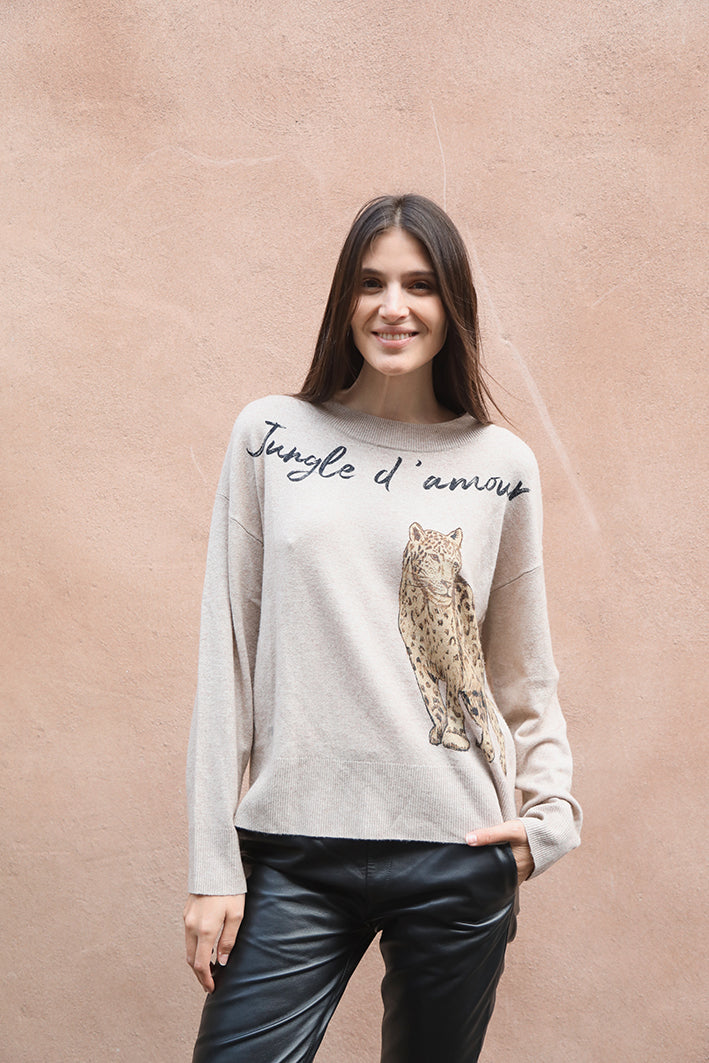 Wool Sweater Jungle D' Amour
BLAZERS
Small
 Medium
Large 
Back Width

 

(Ancho espalda)
15 inches -

 

39.6cm

16 inches - 40.64cm

17 inches -

 

44.8cm 
Bust

 

(Busto)
46 inches -

 

117cm
48 inches -

 

122cm
50 inches -

 

127cm
Waist

 

(Cintura)
43 inches -

 

110cm
45 inches -

 

114cm
47 inches -

 

120cm
Hips

 

(Cadera)
50 inches -

 

127cm 
52 inches -

 

132cm
54 inches -

 

137cm 
SHIRTS
Small
 Medium
Large 
Back Width

 

(Ancho espalda)
15 inches - 39.6cm

16 inches - 40.64cm

17 inches - 44.8cm 
Bust

 

(Busto)
48 inches -

 

122cm
50 inches -

 

127cm
52 inches -

 

132cm
Waist

 

(Cintura)
46 inches -

 

117cm
48 inches -

 

122cm
50 inches -

 

127cm
Hips

 

(Cadera)
52 inches -

 

132cm 
54 inches -

 

137cm
56 inches -

 

142cm 
Long

 

(Largo)
25 inches -

 

63.5cm

26 inches - 66cm

27 inches -

 

68cm
TUNICS
Small
 Medium
Large 
Back Width

 

(Ancho espalda)
15 inches

 

- 39.6cm

16 inches - 40.64cm

17 inches - 44.8cm 
Bust

 

(Busto)
48 inches -

 

122cm
50 inches -

 

127cm
52 inches -

 

132cm
Waist

 

(Cintura)
46 inches -

 

117cm
48 inches -

 

122cm
50 inches -

 

127cm
Hips

 

(Cadera)
52 inches -

 

132cm 
54 inches -

 

137cm
56 inches -

 

142cm 
Long

 

(Largo)
41 inches - 108.24cm

42 inches - 110.88cm

43 inches - 113.52cm
SWIMSUITS
Small
 Medium
Large 
Bust

 

(Busto)
33 inches -

 84

cm
34 inches -

 86

cm
35 inches -

 89

cm
Waist

 

(Cintura)
27 inches -

 68

cm
28 inches -

 71

cm
29 inches -

 73

cm
Hips

 

(Cadera)
33 inches -

 83

cm 
34 inches -

 83

cm
35 inches -

 89

cm 
Long

 

(Largo)
27 inches -

 

68cm

27.25 inches - 69cm

27-50 inches -

 70

cm
Description

A cozy and warm wool sweater that can be worn throughout this fall-winter season, serving as an ideal companion with both style and comfort. It showcases the leopard from the Jungle D'Amour print and has its name printed around the round neckline.

Product Details

Jungle D' Amour Print.
Cashmere Long-sleeve Sweater.
Featherweight Cashmere.
Round Neck.



Fabric

Fabric Content: 30% cashmere, 70% Wool.



Care

Fit

This item runs True Size.
Model Measurements: 34″ bust | 25″ waist | 39″ hips
The model is wearing a Small Size.
Reusable Pouch
All orders over $350 come with a reusable neoprene pouch mini.
Size and fit
How to measure

We measure all garments lying flat and list the maximum measurement. This may be slightly different from your measurements taken by measuring yourself with a tape. To find your measurements, the best thing you can do is to measure a garment that fits you well.

Standard sizing

Note: This guide provides general sizing information, which can very depending on style and brand.

For more sizing information on specific product, please feel free to contact us - We'll be happy to help!

Length from hps

28" 70 cm

28" 71 cm

28" 72 cm

29" 73 cm

29" 74 cm

Chest

18" 46 cm

19" 48.5 cm

20" 51 cm

21" 53.5 cm

22" 56 cm

Waist

17" 43 cm

18" 45.5 cm

19" 48 cm

20" 50.5 cm

21" 53 cm

Bottom

21" 52.5 cm

22" 55 cm

23" 57.5 cm

24" 60 cm

25" 62.5 cm

Shoulder to shoulder

15" 38.75 cm

16" 40 cm

16" 41.25 cm

17" 42.5 cm

17" 43.8 cm

Sleeve length

24" 60 cm

24" 61 cm

24" 62 cm

25" 63 cm

25" 64 cm

Sleeve opening

6" 14 cm

6" 14 cm

6" 14.5 cm

6" 15 cm

6" 15.5 cm

Armhole straight

8" 20 cm

8" 21 cm

9" 22 cm

9" 23 cm

9" 24 cm

Sleeve width (half)

6" 15.5 cm

6" 16 cm

7" 17 cm

7" 18 cm

7" 19 cm

Lapel length

2" 5.5 cm

2" 5.5 cm

2" 5.5 cm

2" 5.5 cm

2" 5.5 cm